Lincoln Land Animal Clinic, Ltd
1150 Tendick
Jacksonville, IL 62650
(217)245-9508
lincolnlandac.com
The Miracle at LLAC: Samba's Story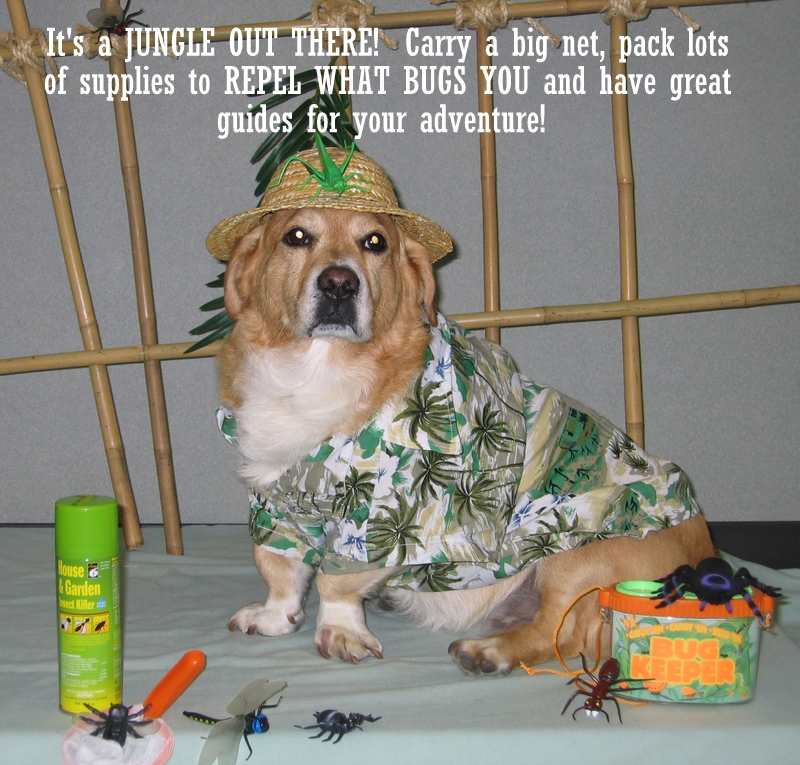 My name is Samba Follis, and I am a thirteen-year-old male of Golden Retriever mix heritage (mix including Pomeranian, Chihuahua, possibly Corgi or Basset Hound and only God knows what else!) I have recently been on my most tumultuous life adventure yet...on this one I was fighting a huge monster, a one pound, 13 ounce cancerous liver tumor! I needed extraordinary measures to survive this crisis. I found everything to abundantly meet my needs in the wonderful team of doctors and caregivers at Lincoln Land Animal Clinic.
Dr. Colleen made the initial diagnosis and called my "human mom" to compassionately relay the very bad news that I had a huge abdominal tumor that was thought to be cancerous as well as an enlarged heart. She took lots of time with both of my "parents" so that we could discuss options for treatment. While we were offered a consultation at a university school of veterinary medicine, why would we have even considered going elsewhere when the best surgeon, Dr. Joe, and the greatest and most caring team, the "Dream Team" is right here in Jacksonville? After the entire team expressed their regret and concern and comforted my "parents," I was given multiple medications and scheduled for surgery.
On the day of my surgery, Shelby allowed my "parents" to keep me with them in our car until the last possible moment. Even though I was shaking for some reason, little did I know that I might have been spending my last few moments with them. While I was waiting, I did happen to notice the most humongous dog I had ever seen enter the clinic, never dreaming that Kari had brought her Great Dane, Oxley, in to serve as my blood donor if necessary. Nowhere else on earth could more tremendous caring and sacrifice be found! Dr. Joe had operated on me several times before, so he had already established his reputation as a very skilled surgeon. No one knew to what extreme measure those skills were to be tested. This adventure was going to surpass everyone's expectations!
Shortly after my surgery began, Dr. Joe advised my "parents" that my tumor was very large, was attached quite low within my abdomen, and that it posed a serious risk of uncontrollable bleeding. If my situation was thought to be hopeless, compassionate euthanization had been discussed before I could regain consciousness. Fortunately for me, my "parents" asked Dr. Joe to do everything possible for my survival. He, Maggie, and soon to be veterinarian, Jennifer Banks worked tirelessly to save me. Although the situation was stressful, Dr. Joe's calm confidence and his feedback that my enlarged heart was functioning well were reassuring. The caring actions of Dr. Colleen and all of the staff contributed to the sense of peace and hope that my "parents" felt.
After almost three hours of surgery, this monstrous tumor and a lobe of my liver had been successfully removed and my 10 and 1/2 inch incision had been closed with 42 staples as well as sutures. Dr. Joe and his very capable certified technician, Maggie, had aptly handled a very precarious situation. My "parents" were kept well informed and quite involved with my care.
In the hours that followed, I received much TLC that included comfort measures and pain control. Dr. Joe even called my "parents" after clinic hours to keep them informed about my progress. Jennifer also called my "parents" to give updates and reassurance prior to my discharge. Dr. Colleen, along with Jennifer, Katie and Shelby called my home after I was discharged to check on me.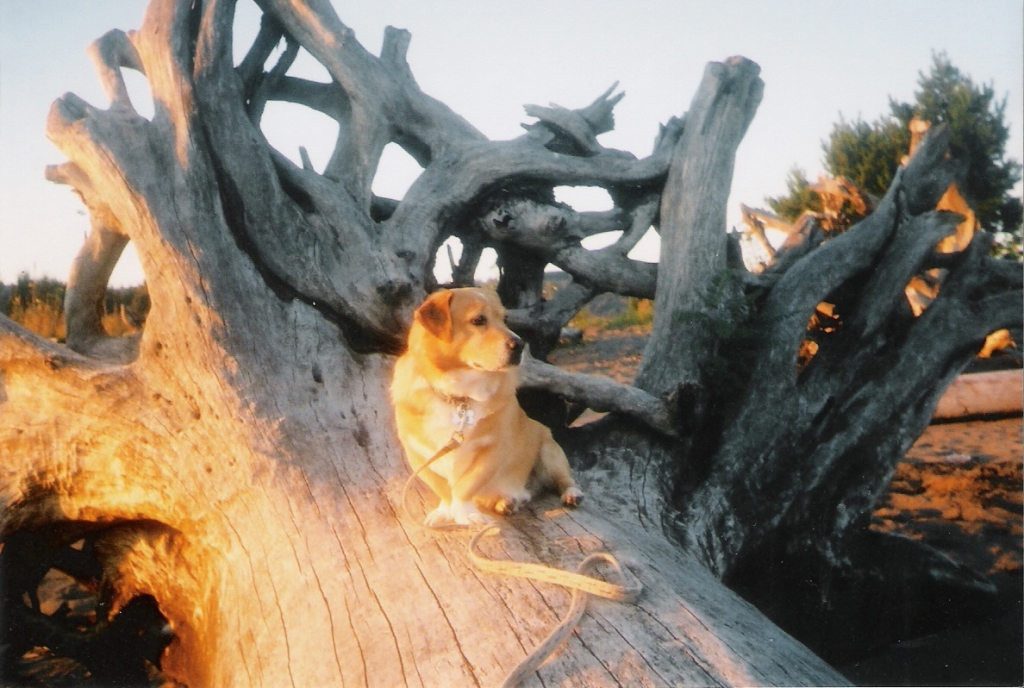 Dr. Colleen has collaborated with my chiropractic veterinarian, Dr. Linda Harmon-Dodge who gives me monthly acupuncture and laser therapy treatments at the clinic, to develop a plan of nutritional supplements to best support my needs on this journey. Dr. Linda, who is also compassionate and caring, called my "mom" before and after my surgery. Yes, one needs great guides for adventures in the jungle out there! It may take a village to raise a child, but it takes an entire clinic to heal a hound!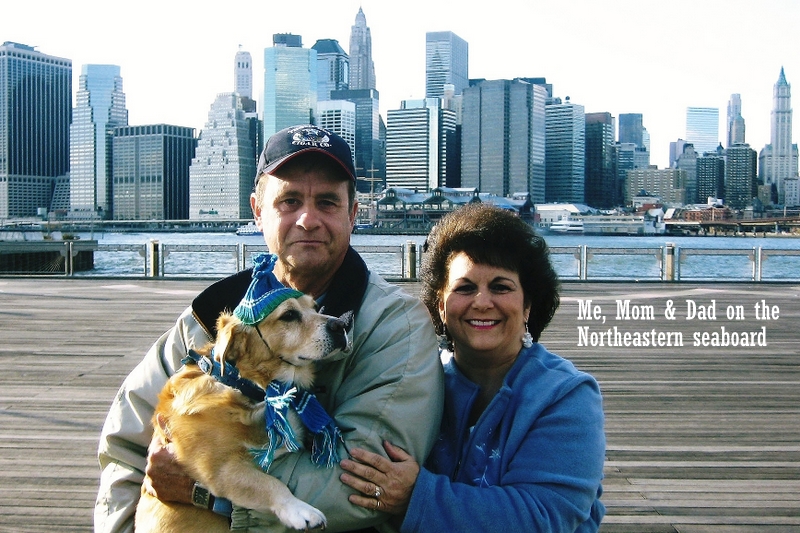 Although I was born on our farm right here in Morgan County, I have scaled the giant driftwood of the Pacific Northwest (above) and have ventured as far as the North Atlantic seaboard (right). Dr. Joe, Dr. Colleen, Dr. Linda, Jennifer, Maggie, Kari, Shelby, and Katie, the most compassionate and exceptional team of caregivers anywhere, have given me a second chance at life. Thanks to my latest and greatest adventure that has affectionately become known as "The Miracle at LLAC," who knows where else my travels will take me? Of this I am certain: I couldn't have had greater guides for this adventure than the "Dream Team." My heart just probably had to enlarge to make room for all of the love I feel for them.
~Written with the help of my mom, Linda Follis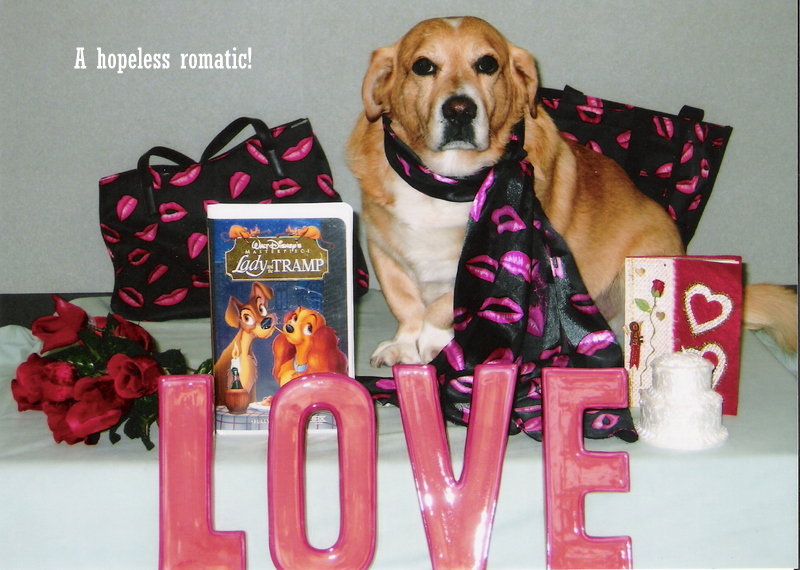 ---