Lincoln Land Animal Clinic, Ltd
1150 Tendick
Jacksonville, IL 62650
(217)245-9508
lincolnlandac.com
Dr. Joseph J. Koch, DVM:

He grew up on his family's farm in Mt Sterling, IL. It was a traditional farm with chickens, hogs, and cattle. The family also had dairy cows. He was an active member in 4-H and FFA. Dr.Joe went to college at Western University and majored in Agriculture. After graduation, he went back and worked on the family farm. While he really enjoyed it, he felt that there was something more. He really enjoyed the times when the local vet came out to the farm and thought he would like to do that.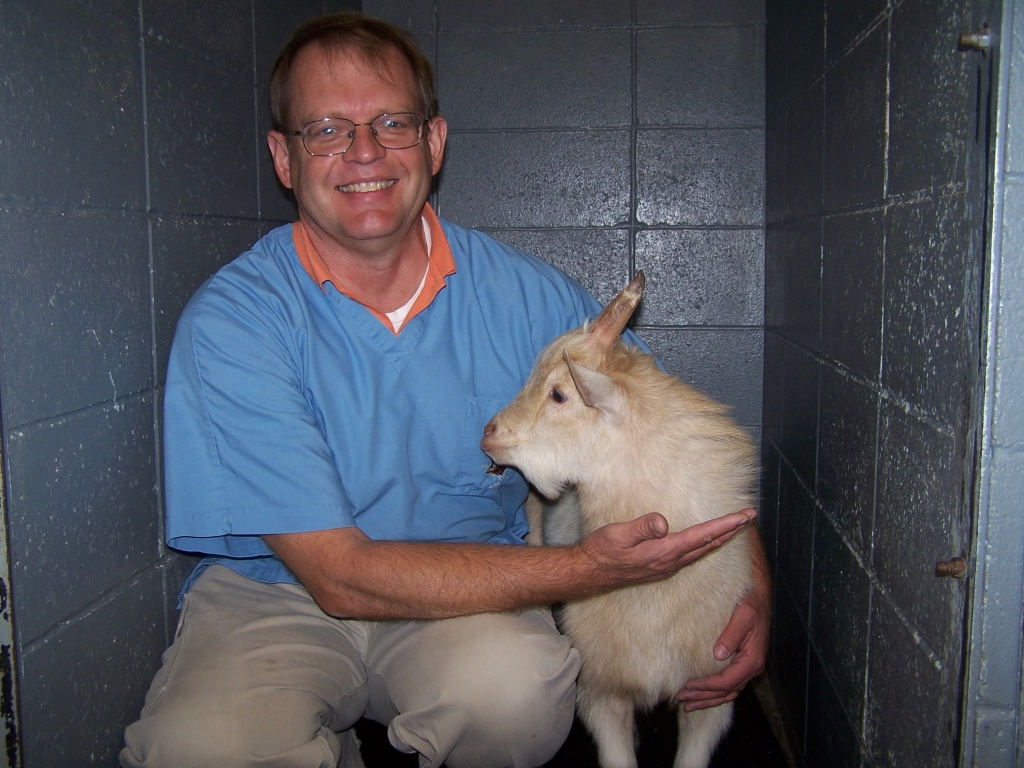 Dr.Joe went to the
University of Illinois College of Veterinary Medicine
and graduated in 1988. This is where he met Dr Colleen, and they married in 1988. He started working in a mixed animal practice in Pittsfield. That practice opened up a satellite clinic in Jacksonville and that is how he ended up here. In 1989, he left the practice in Pittsfield and started to work for Dr Vernon Lindell at Lincoln Land Animal Clinic.
Dr. Joe is a die-hard Illini and Cardinal fan.
He treats all animals big or small- mouse, ferret or wild buffalo- nothing scares him! You may occasionally even catch him at the front desk!