Lincoln Land Animal Clinic, Ltd
1150 Tendick
Jacksonville, IL 62650
(217)245-9508
lincolnlandac.com
What's New? Spring is HERE!!

Frequent visitors will enjoy the "What's New" page featuring all of the latest news and links to updated information throughout the site. If this is your first visit, we would like to welcome you!
Join happy clients and patients from all over central Illinois, including Jacksonville, Springfield, Decatur, Chapin, Waverly, Greenfield, Murrayville, Woodson, Roodhouse, Winchester, Quincy, Virginia, Chandlerville, Beardstown, Mt. Sterling, Rushville, Frederick, Browning, Chatham, Rochester, Pleasant Plains, Ashland and many towns in between at Lincoln Land Animal Clinic!
Veterinarians browsing this page may want to check out Dr. Colleen's workshop for the Missouri College of Veterinary Medicine's Behavior and Shelter Clubs Low Stress and Fear Free (TM) for some great Low Stress Handling Continuing Education.
Are you trying to get back into the exercise routine? Is your dog pulling on the leash? We can help! Check out our new video on How to Train Owners how to use a New Freedom Harness.
Check out our May page to help your pet make the transition to spring!
Spring brings warmth and sunshine and a few of our not so favorite things:

Thunderstorms and Fireworks
If you and your pet dread thunderstorms and fireworks help is available! Please check out our Noise & Thunderstorm Phobia page. If you have a new pup and want them to prepare them for the upcoming "noise" season please check out Preventing Noise Phobia for helpful hints.
Ticks
Ticks will be starting to emerge!
Do you know how to remove them? Better yet how to keep them off of your pet? Our team is prepared to help you make the best decision for your pet and family's life style! If your pet has a tick use this handly link to find out what kind of tick it is: Tick Identification.
Fleas
Jump on over to our flea page to find out how to keep these pests off of your pet and out of your house!
Did you know there is an injectable flea product that lasts 6 months! This is a great product for people that have flea infestations, pets with flea allergies, or people that just want to say," NO!" to fleas. This great product is only available for cats. Please contact our wonderful team for more information.


Heartworms
Did you know heartworms are transmitted through the bite of an infected mosquito? Unfortunately those nasty little bugs are in our house too~ nobody is safe from those pesky blood suckers! Buzz on over to our heartworm page to learn more about heartworms!
Allergies
Did you know that pollen can travel great distances? Just like us, pets can have seasonal allergies. Pets with allergies may show symptoms of cough, nasal or eye drainage, skin irritation, itchiness, or hot spots. If your pet experiences any of these symptoms, please schedule an appointment.
Is your pet having behavior problems? Afraid of the vet? Groomer?

Did you know that behavior problems kill more animal each year than all the preventable disease combined? If you are having problems with your pet, we can help! From behavior consultations, rehabilitation, kind and compassionate care during exams we take our time to make your pet feel comfortable. Here is a video on putting in an IV catheter prior to surgery.
Getting a New Pet?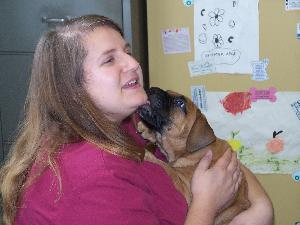 If you are thinking of getting a new pet this spring, we are happy to help you choose the right pet for your lifestyle. Each species and breed has different requirements for exercise, grooming and health care needs. It is important to understand these things before bringing home a new pet. If you would like to do research on your own, check out our pet selection links! "Becoming a Dog Owner" links to several articles including how to prepare for being a pet owner, the cost of owning a pet, and choosing the right pet for you. The other two links provide information on avoiding puppy mills and how to find a reputable breeder. Looking to rescue a pet? Search local adoptable pets on our petfinder.com feed.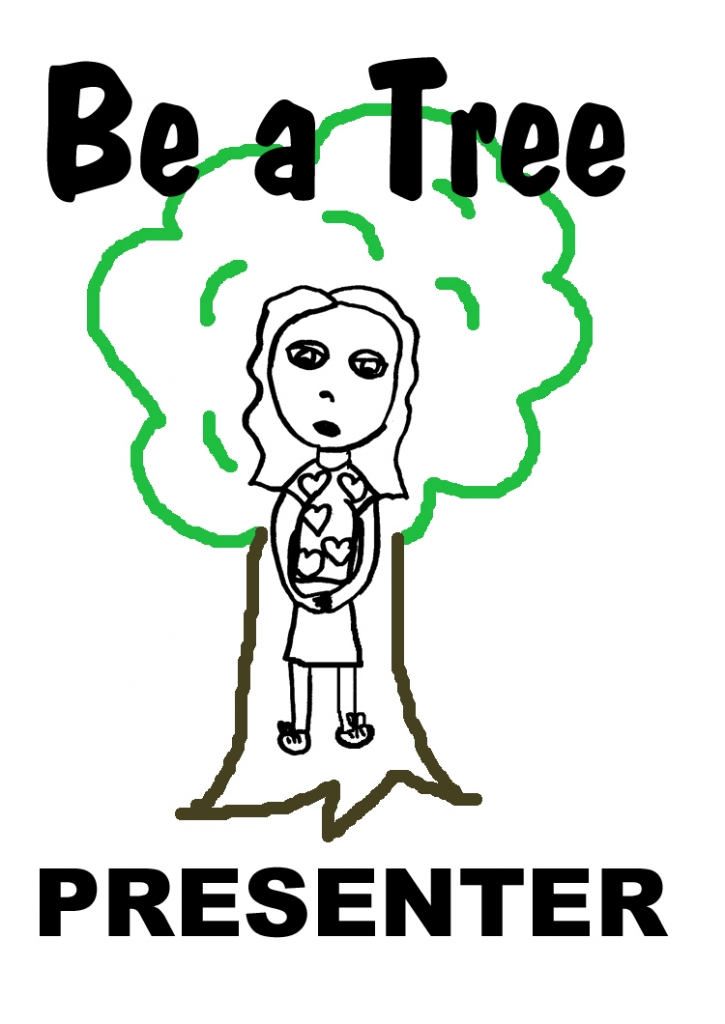 Dr. Colleen is a licensed presenter for "Be a Tree."
" Be A tree" is a dog bite prevention workshop to help educate children and adults and keep them dog gone safe! Please contact us if you are interested in hosting a workshop at your school, after school program, daycare, camp, etc.
New Training Articles!
We are building our library of training articles, subdivided by cat and dog. Learn how to medicate your pet (the information will help you with any type of pet!), teach your cat to love the crate, or apply a muzzle or basket muzzle to your dog if recommended. New articles coming soon...

Memorial Page We have recently added a memorial page dedicated to our beloved friends who are no longer with us. If you have lost a pet and would like to submit a photo or memory, please email llanimalclinic@yahoo.com. This page also contains words of inspiration and resources for grief counseling.